Chef Nim Fat Kwai's journey with Le Méridien Dubai Hotel and Conference Centre began when Seafood Market, Dubai's first market-style restaurant, opened doors to diners in 1992. With over 3 decades of experience in his home country Hong Kong as well as Singapore, Malaysia and Dubai, Chef Kwai culinary expertise ranges from traditional Far Eastern specialties to a generous mix of contemporary renditions. Having helmed kitchens in different geographies across Asia, he specializes in various regional Cantonese cuisines including Cuangdong, Shanghai, Sichuan, as well as delicacies from Malaysia and Singapore.
Drawing inspiration from different cultures, he is a master at creating dishes that are exquisite yet comforting. Seafood Market's exceptional fare is a winning combination of Chef Kwai's culinary flair acquired through his illustrious professional journey and his inherent passion for seafood.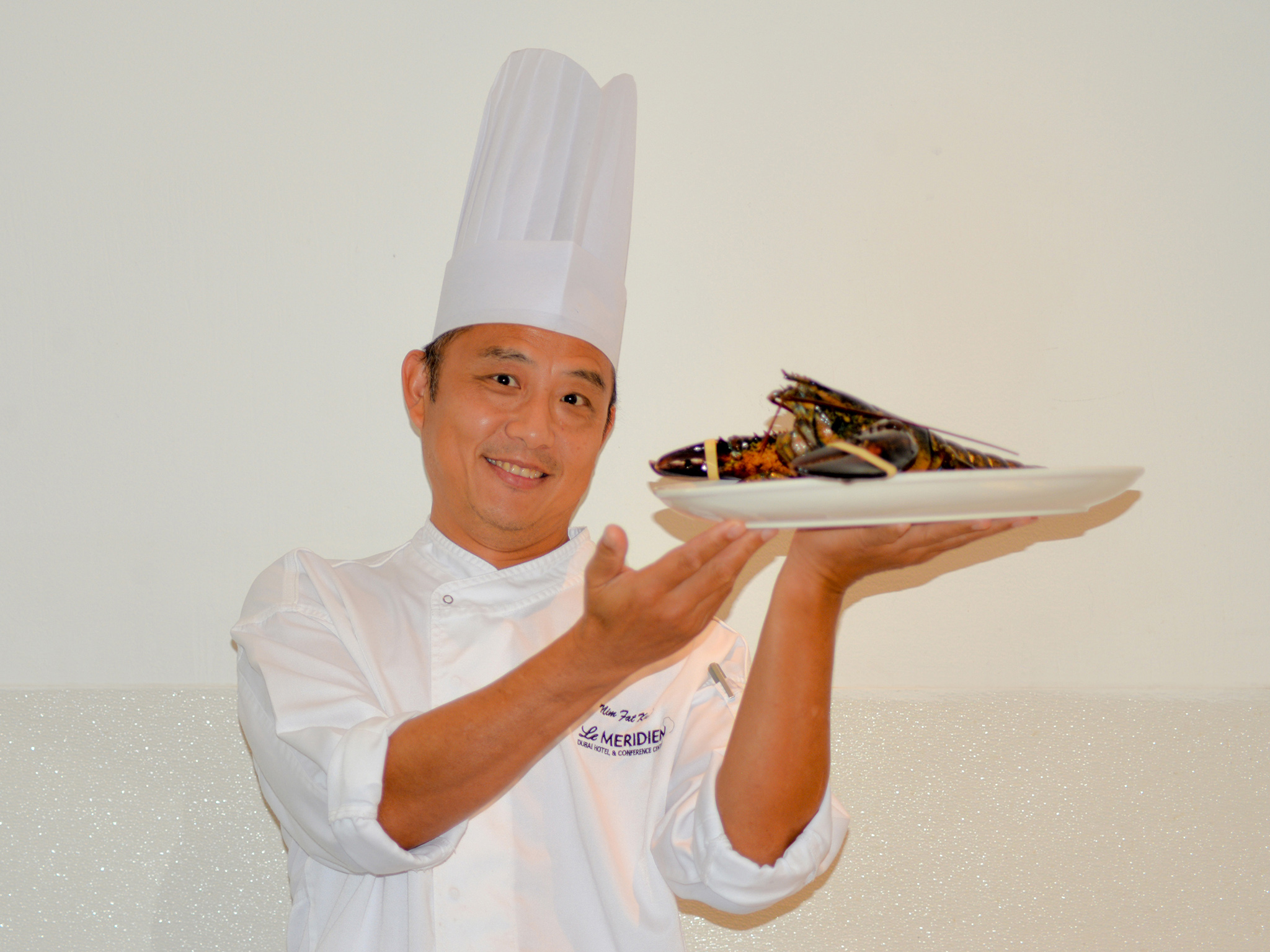 Eager to delight patrons with an immersive dining experience, Chef Kwai helps diners shop for their meal from the 18 seawater tanks that are home to an assorted variety of crustaceans sourced from around the world. His favourite recommendations are the live Australian lobster in hot chilli sauce, and live King crab tossed in black pepper sauce, live Australian snow crab steamed with ginger vinegar and live hammour steamed with soya sauce.
Pairing the freshest of seafood with the culinary legacy of the Far East, Chef Kwai is credited with redefining the sea-to-table dining experience amid market-style charm of Seafood Market.
Lunch 12:30 PM - 05:00 PM
Dinner 07:30 PM - 11:30 PM