Authentic Far Eastern Style Cuisine
Reinventing the sea-to-table dining experience, Seafood Market was the first market-style restaurant to have opened in Dubai, in 1992, and has since been renowned for its freshest seafood. The culinary philosophy leans heavily on Far Eastern cuisine, with unique creations that tell the story of both traditional Asian specialties with a generous mix of contemporary renditions.
With market-style displays of daily caught fresh fish and shell fish, the restaurant perfectly captures the essence of busy Asian markets amid a cruise-liner themed setting. At Seafood Market diners shop for their meal, choosing the catch of the day from the astonishing array of seafood. The restaurant's 18 seawater tanks are home to live oysters from France, lobsters from USA, Australia, Canada and New Zealand. Additionally, more variety of live seafood is available such as king crabs from Norway, snow crabs and mud crabs from Oman, Australia, New Zeal along with local hamour, halwayoo, red mullet, salmon, baby shark amongst others, making Seafood Market an absolute heaven for seafood aficionados.
Special Offers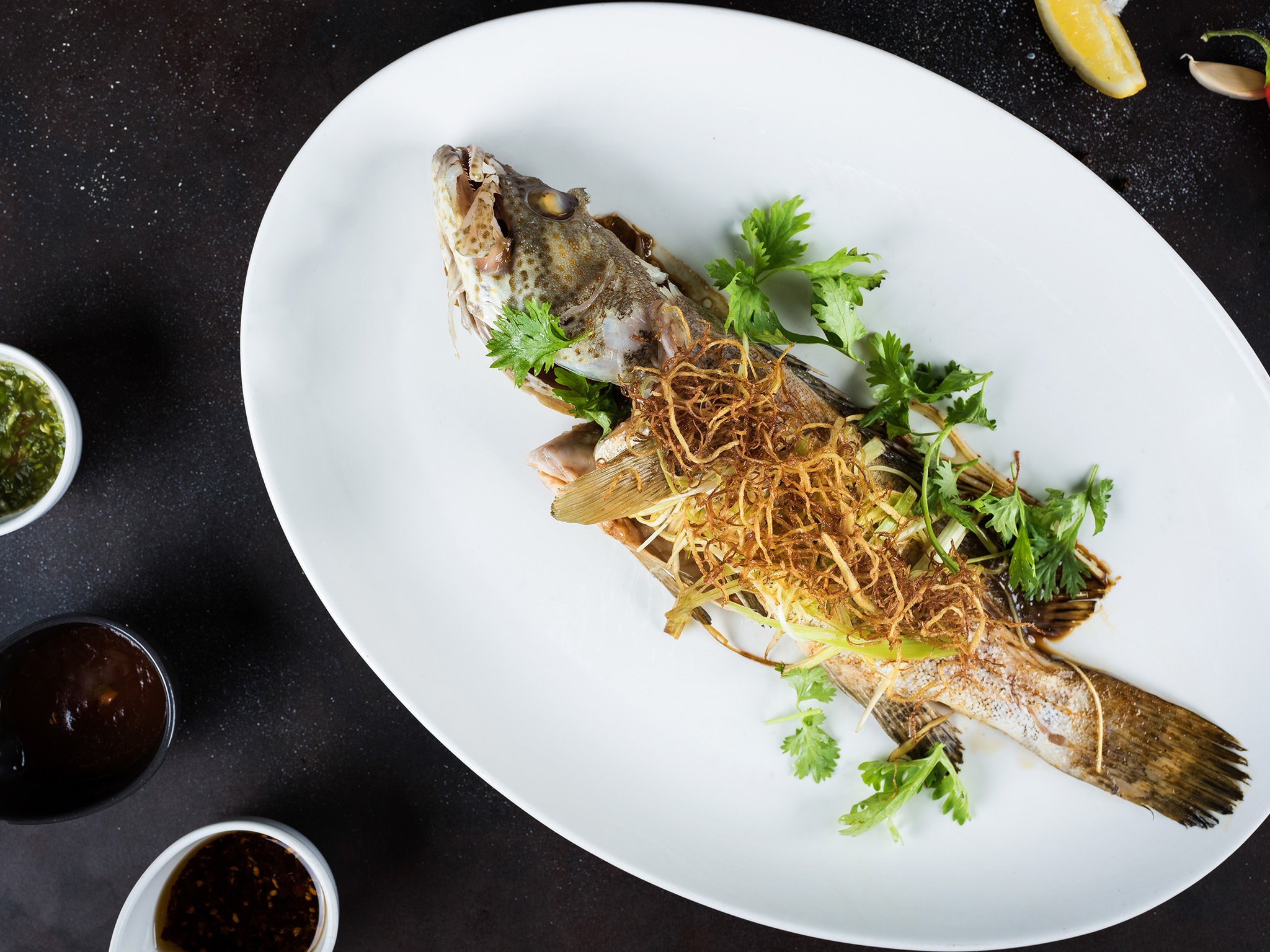 JULY 1 - AUGUST 31 | AVAILABLE EVERYDAY FOR LUNCH & DINNER
Pick your favorite catch of the day! Learn More
Lunch 12:30 PM - 05:00 PM
Dinner 07:30 PM - 11:30 PM